Tomy Aquadoodle Desk £15 @ The Original Factory Shop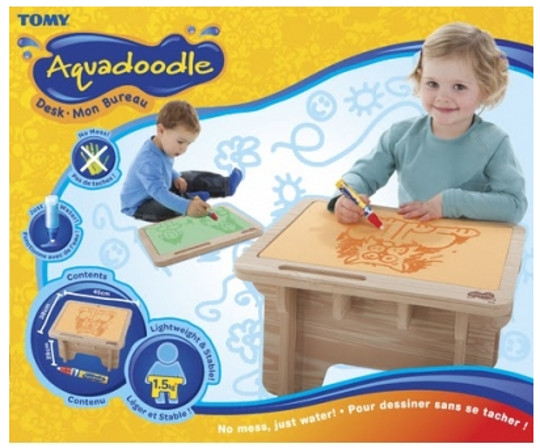 The Original Factory Shop has an Aquadoodle Desk on offer for £15. This was £39.95 before the sale, but you can find it elsewhere for a little less than that. At £15 it's a really good price. With delivery it's £20, but that's still cheaper than even Amazon.
What a fab idea this is! A doodle mat that is a whole desk, meaning you're not going to find it shoved in the bottom of the laundry basket when you've been looking for it!
Using just water to refill the pen, you can reuse the 'paper' without wasting paper, because as the water dries, the picture fades. The double sided desk can be removed, so you can draw on the go. The Magic Aquadoodle pen is used to draw directly on the board. This fun drawing desk is made of soft, lightweight, wood-effect material.
Mess free fun for rainy days and cold afternoons.
Thanks to black widow at HUKD