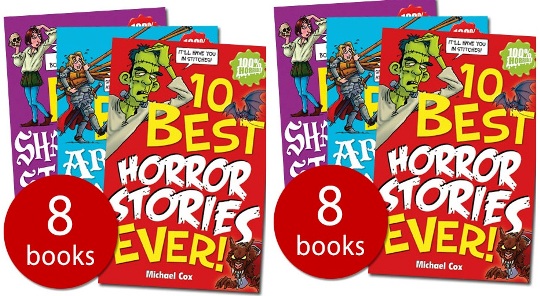 Originally on sale for £47.92, this collection of eight books is now down to a lovely £6.99 including delivery. You will need a code for the free delivery but this does seem like a lovely deal for either spending time reading with your little one, or stocking up on pressies.
Each of the eight books contains ten of the best ever stories. Familiar tales are told in a fresh and funny way with the help of hilarious cartoons and a smattering of irreverent facts. Readers can find out who proves to be the best in the quest for the Holy Grail, and what happens when heroes do certain things.
There are the ten best bible stories, ten best ghost stories, ten best Shakespeare stories, ten best horror stories, 10 best Greek legends, 10 best Irish legends, 10 best Arthurian legends and the 10 best Viking legends. Awesome. The code you need for free delivery is AFQUID!
Thanks to wishihadadonkey at HUKD!