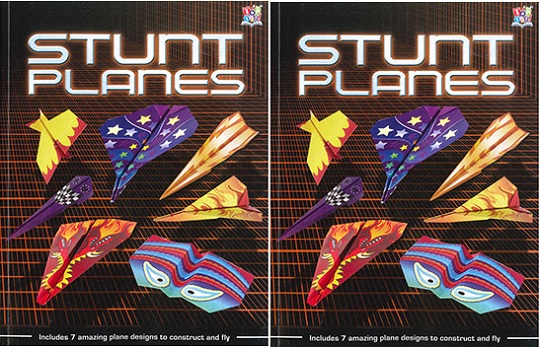 This is a really good one for aeroplane enthusiasts for the summer holidays that are only a few months away. The Stunt Planes book gives your child the paper and a step by step guide to make really cool paper aeroplanes. It's normally £4.99 but you can get the book from The Works for just £1.99. That's a cool saving of £3.00 or 60%.
This looks like so much fun. Using the perforated papers from the back of this book your kids can make fun, brightly coloured paper aeroplanes. All they need to do is simply follow the step-by-step instructions to make their fantastic fliers in minutes. They can then fly them around the house or garden and see whose goes furthest and fastest.
All of the full-colour models featured in this book are very easy to make with the stunning artwork paper provided. Fabulous facts about aircrafts can also be found throughout the book. Making paper aeroplanes has never been so much fun!