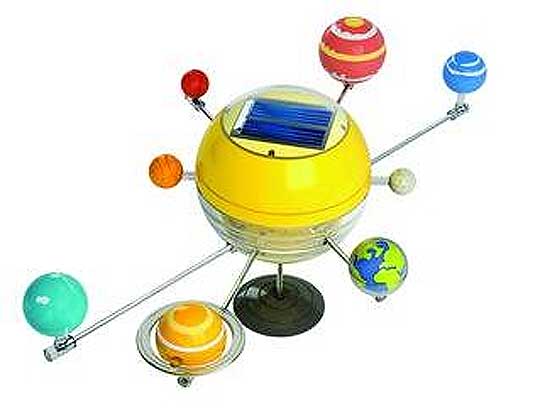 Maplins are selling this rather fabulous solar powered Solar System kit for £12.99 - I don't have an 'it used to be' price for you, but I do know that £12.99 is a pretty decent price for this sort of item.
You know, this solar powered Solar System kit is the sort of 'thing' I loved getting at Christmas time - something I could build, something I could decorate and something that actually did something, all rolled into one.
Apart from being able to put together and paint their own Solar System, your child will have the opportunity to learn about the eight planets in our Solar System - remember, Pluto was downgraded a few years ago and struck off the major planetary list - they'll also be able to see solar power in action, as this is what powers the motor which makes the planets orbit around the model sun.
Acrylic paints to paint the planets, and a brush, are included, along with a detailed instruction/construction manual - so you won't need a degree in astro science to put your solar powered Solar System kit together.
You can collect your solar powered Solar System kit from your local Maplins store, if you have one; don't worry if you don't though, because standard home delivery, within the UK, is free too.
Thanks to goonertillidie at HUKD