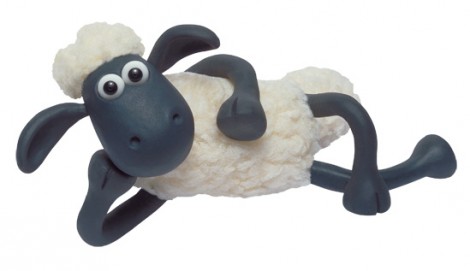 Step back Timmy, here comes the ultimate sheep in all his hilarious glory – Shaun. This has to be one of the funniest, cutest and most watchable children's TV series ever and it is now down from the hefty £39.99 to only £9.99 at Amazon.
Of course, because this is the wonderful Amazon, you get free delivery included in the price (even though that tends to take several weeks to get to you as they send it via camel I think) and the price can change at a moment's notice.
I didn't actually know this, although you probably did, but Shaun the Sheep was created by the same people who made Wallace and Gromit. It certainly explains the awesomeness.
Inside this collection you get all 40 episodes from the first series on five discs, complete with episodes like "Little Sheep of Horrors" and "Heavy Metal Shaun", plus some nifty extras like a Shaun Sing-A-Long.
So, if you're a fan of Shaun the Sheep then here is a fab deal that makes adding him to your child's DVD collection affordable. It's ok, we won't tell anyone that you're the one who actually watches the show...
Thanks to amibees at HUKD!