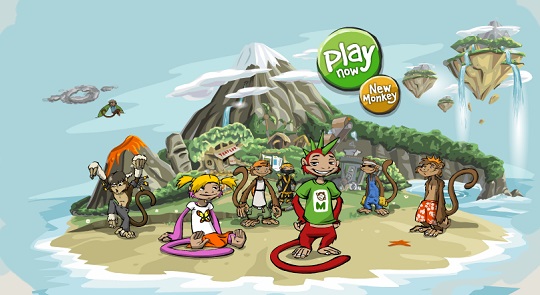 MiniMonos is the virtual world for children who love to play and love the planet and they've teamed up with the wonderful people atWorld Book Day to offer kids a one month gold membership card, as well as the whole collection of World Book Day £1 Books.
Kids visiting MiniMonos can create monkey avatars, make friends and play lots of fun and exciting games and all while learning about the environment and the world around them. By purchasing virtual goods inside the game, members contribute to a clean water supply for kids in India, as well as adopting orangutans, supporting wild tigers, and other rewards.
World Book Day is a worldwide celebration of books and reading. A main aim of World Book Day in the UK and Ireland is to encourage children to explore the wonders of books and reading by providing them with the opportunity to have a book of their own.
To mark the day, school children are entitled to receive a World Book Day £1 Book Token. The Book Token can be exchanged for one of eight specially published World Book Day £1 Books. The World Book Day £1 Book Token will be valid from 25th February to 24th March 2013.
The 2013 list of £1 books is:
Alfie's Shop, Shirley Hughes (Random House)
Giraffes Can't Dance: Colouring and Puzzle Fun, Giles Andreae and Guy Parker-Rees (Orchard Books)
Horrid Henry's Guide to Perfect Parents, Francesca Simon, illustrated by Tony Ross (Orion)
Tony Robinson's Weird World of Wonders: Funny Inventions, Tony Robinson (Macmillan)
The Diamond Brothers in… Two of Diamonds, Anthony Horowitz (Walker Books)
Ruby Redfort, Lauren Child (HarperCollins)
Tom Gates: Best Book Day Ever! (so far), Liz Pichon (Scholastic)
The Chocolate Box Girls: Bittersweet, Cathy Cassidy (Puffin Books)