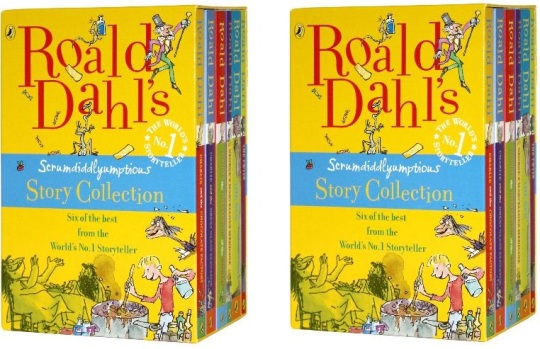 This Roald Dahl book collection includes six different titles for only £9.99 instead of the usual £25 at Choices UK. Delivery is free and you can expect it pretty quickly as they are really good, at least from what I've experienced.
There are six Roald Dahl favourites in this box set including Charlie and the Chocolate Factory, Charlie and the Great Glass Elevator (those aliens gave me the wiggins as a child), Danny Champion of the World, George's Marvellous Medicine, The BFG and The Twits.
The Roald Dahl box set comes with fun and fascinating extra material that offers a sneak peek into the wonderful world of Dahl making it a pretty awesome collection and an amazing pressie. This set would be brilliant for kids to read on their own, or for parents to read to them. It's a lush trip down memory lane and superb entertainment.
Thanks to Syzable at HUKD!