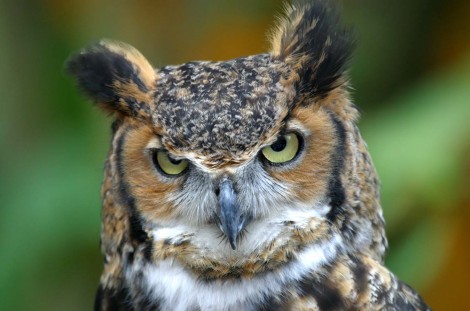 While the holidays may have ended, the wonderful world of Crafty Parents has not. Kids will still have weekends and the next round of holidays in which to find fresh levels of boredom. This particular product from Hunky Dory Home is a fabulous way to fight it head on.

Come here my little feathered friend, and let me transform you into an adorable pillow with the help of my bouncy babes. Oh yes, this particular crafty project pretty much won me over from the moment I laid eyes on the packaging. Sadly, it was not for me to review, my daughter is too young.
So off the set went to another mum, Hadley, and her eight year old twins – Micah and Lulu.
"They both went ooooh when they opened the package," said Hadley, "Although Micah is very much a typical boy he rather liked the idea of making an owl cushion with his sister. We also thought that the owl was really cute and we named him Colin."
Everything you need to make the feltcraft cushion is included in the pack including holes on the fabric to guide sewing, instruction leaflet, a plastic sewing needle, plastic buttons, coloured sewing cotton and pre-cut felt pieces and stuffing.
"I was dead impressed with the kit," said Hadley, "For £8.95 you get a lot of stuff and the fact that the needle was plastic was a huge plus. I've had too many incidents with poked fingers and tears when using metal needles and it was a relief to not have to worry about it this time."
Hadley gave the packaging and materials a huge rating as she said that it's rare when a kit includes stuffing and plenty of extras.
"It was very easy to make the owl and do the stitching," she said, "The kids took turns to do different parts of the owl and cushion and didn't find the sewing hard to do at all. The only time we all had a bit of an issue was when we finished the cushion; I didn't do a very good job of explaining the finishing stitch."
Micah and Lulu enjoyed making the owl, but some small parts went missing in the general excitement.
"Sadly we lost his nose. The piece of felt is tiny and somehow it managed to escape the plastic bag it came in and disappear," said Hadley, "Now Colin is noseless which probably just adds to his character."
And Finally
Overall Hadley thought that the set was excellent value for money and that it offered plenty of fun crafty time with the kids. She said that there was plenty of extra cotton thread for those little emergencies, in fact she was really impressed with how much was provided, and the instructions were easy to follow.
The site offers tons of other similar projects and ideas and is well worth visiting if you're looking for something different and special. I must admit that I thought the value for money was great, when Hadley showed me the final product I was impressed with how sturdy it was and the quality.