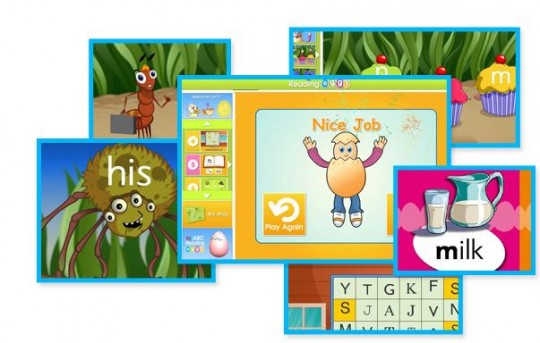 Normally when we review something, you have to buy the product if you want to try it yourself, but today's a little different: You can try Reading Eggs for free. But before you run off to sign up, let me tell you about it.
Reading Eggs is an online reading and maths program for children aged 3 up.
While there's a lot of research on the perils of making children learn too early, there's also a lot of merit in following their lead and feeding their curiosity. I for one can't wait till my daughter can read books to herself, and while I'll never force her to learn, the fact that she asks about letters and words tells me she's ready to learn through play.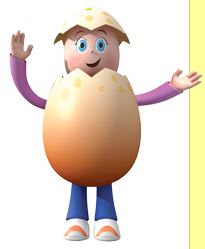 And that's exactly what Reading Eggs offers. There are 120 reading lessons that travel through 12 maps with ten letters or letter combinations in each map. Each letter has a number of games - I think 7, off the top of my head, to help children recognise the letter and the sound it makes. You can find out more details about these games on the website itself. 
As they play the games they collect eggs, which can then be used in the 'shop' to buy accessories for their avatar, or used in the arcade.
Reading Eggs is played on line, so you'll need internet access, but there are also free printable resources that underpin what you've learned in the lessons. 
While children play and learn, summaries of their lessons and progress are emailed to the named email address - a parent's normally - which is nice as it shows you what they've learned so you can help them underpin and encourage them.
The first day I signed up for Reading Eggs, my daughter spent almost two hours playing. I don't suppose that's particularly good for children to do day in and day out, but she enjoyed it so much I didn't want to stop her.
The only pointer is that with a four year old who hasn't ever used a computer before, I did need to be around to help her with some of the computer things from time to time. For example, the instructions may be something like 'make the frog jump to the 'r' on the lilly pad' (or something like that) and she doesn't intuitively understand that that means 'click the letter r'. But she got the hang of it soon enough.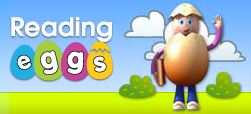 So, has it made a difference? Well, we're only on lesson ten in map one as I write this, so she's learned letters like 'm', 'b' and similar. She's also learned some two letter groups, like 'at'. I wasn't sure how much she'd really taken in but one afternoon was eating Bear Alphabites, and taking the letters she recognised out of her snack pot and making up three letter words with them - cat, bat, mat  and so on - so I was quite pleased, really!
Reading Eggs offers everyone a two week trial so you can see if your child is ready for it -  but see this offer for a free four week trial! There are the pre-reader section for those who don't read yet, and the early reader for those with some reading experience. There's also a math section. For two weeks they are free, (four weeks for PlayPennies readers) - and thereafter the fees are £29.95 or £39.95 for 6 or 12 months. 
I've just spoken about the learning sections and the reading sections, but there's a whole world behind the Reading Eggs scene - it's almost a little Sims like, as you can buy furniture and everything for the house - and there's a play room with a bunch of games for 'free  play' as well as songs you can learn to compliment the games.
The Good
It's a lovely system, really easy to use and so far, pretty effective. 

The games are engaging and repetitive in the 'right' way - the way that reinforces learning. 

There's plenty free time to get to know the system and see if it's for you before you have to buy. 

You can redo the lessons as much as  you need to reinforce the learning. 

There are free downloads to aid learning

Reading Eggs makes learning fun
The Bad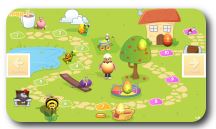 I'm not a childhood educator so I'm not really sure about how children learn best, but I'd probably not include capital letters till they'd learned all the letters, but that's just my preference, I have no evidence either way to what's the 'best' way.
I'm also not sure about the screen time requirements for children, but in our home this isn't a problem. We still have plenty running around and playing in the woods. It's all about balance, right.
The Verdict
I think this is an 'easy' way for parents to help children with their reading because it doesn't take too much involvement. I can put it on for my daughter while I make our dinner, and she loves it. And I feel better about her doing an hour of Reading Eggs, rather than an hour of CBeebies.  I love it.