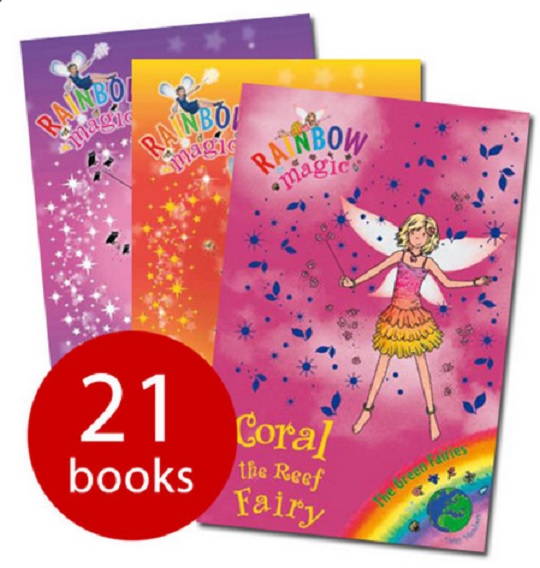 Save a whopping great £87.80 on a set of 21 magical books at Red House. The Rainbow Magic Series is a collection of 21 fairy books that should retail for £104.79 so £16.99 is a crazy saving.
Rainbow Magic is an extremely popular brand that has not only got girls into reading but has also helped boost their reading confidence too. This collection features series 12 to 14 of the bestseller series and contains 21 books that follow the exciting adventures of the Green Fairies, the Twilight Fairies and the Ocean Fairies.
The Green Fairies are looking to save the planet while the Twilight Fairies enjoy sleepovers and midnight feasts and the Ocean Fairy's underwater adventures are full of fun. These are truly delightful books for children aged five and over.
Titles in this collection include Isabella the Air Fairy, Coral the Reef Fairy, Milly the River Fairy, Lily the Rainforest Fairy, Stephanie the Starfish Fairy, Courtney the Clownfish Fairy and Pia the Penguin Fairy, lovely.