Quentin Blake Picture Book Collection £9.99 @ The Book People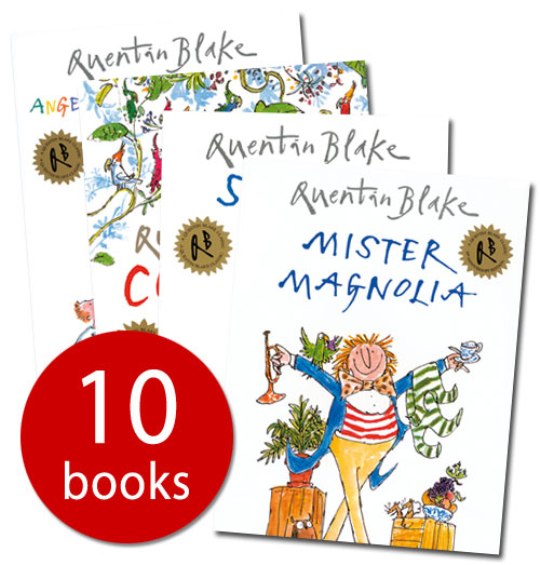 This is a fabulous collection of books from Quentin Blake that usually costs around £59.90 but is down to £9.99 instead. This is a very nice saving of £49.91 and you also get Quentin Blake's Magical Tales hardback, worth £4.99, free too.
This is a lovely collection of books for under a tenner and if you then add Quentin Blake's Magical Tales to your basket, then you get that free too. Very nice indeed.
There are ten books in this Quentin Blake collection including Patrick, Snuff, Simpkin, Angelo, Mrs Armitage on Wheels, Cockatoos, Mister Magnolia, Mrs Armitage Queen of the Road, Angela Sprocket's Pockets and Mrs Armitage and the Big Wave.
Quentin Blake is a much loved illustrator famed for his iconic association with Roald Dahl. He is also a brilliant writer in his own right and this collection shows off his skills perfectly. If you would like to get free delivery on your order, then enter the code TBFREECHAT in the checkout too.
Thanks to andywedge at HUKD!