Pretty Pink Make Your Own Hanging Hearts For £2.49 @ Argos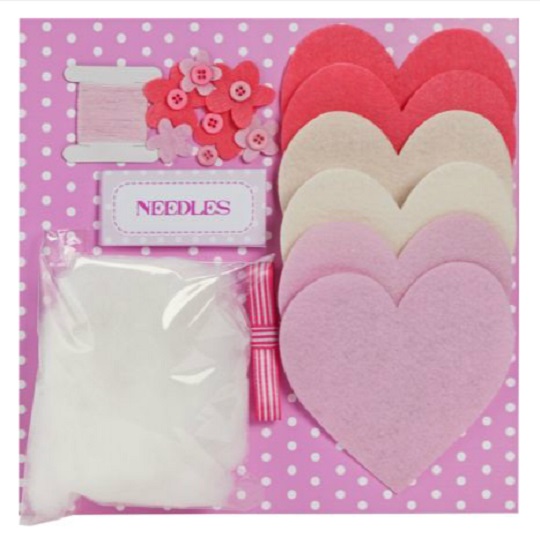 Reduced from £9.99 to £2.49 you'll be saving a whopping £7.50 (that's about 75% off, wow!) on the Hanging Hearts from Argos. With this cool kit you make the hanging hearts yourself so they're extra special and loads of fun.
The Pretty Pink Make Your Own Hanging Hearts is the perfect gift for a creative friend or for you to design and make yourself. The kit allows you to create your own heart decorations that you can hang in your home or garden or give to someone special to let them know how much you love them.
The cute heart kit includes heart shape felt, ribbon, stuffing, needles, buttons and flower shape felt as well as an instruction leaflet that contains great design ideas to get you started on your beautiful decorations.
Create unique stylish decorations for your home, let your creative side shine and have loads of fun while you do it by making your own heart decorations with the Pretty Pink Make Your Own Hanging Hearts.