Pressman Scooby Doo Haunted House 3D Board Game £14.99 @ Amazon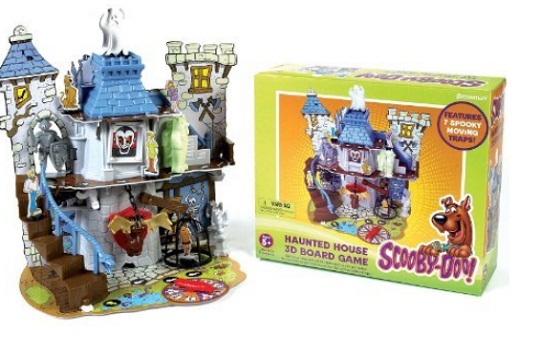 The Pressman Scooby Doo Haunted House 3D board game looks amazing and it has been reduced from £24.99 to only £14.99 on Amazon. This is a tasty saving of £10 and it comes with free Super Saver Delivery too.
Scooby doo and his friends are trying to solve their biggest mystery ever but that means travelling through a haunted house that's full of tricky action-packed surprises. Spin your way around the haunted house and solve the mystery to win the game, but watch out for the secret booby traps!
There are moving stairs to fall down, a moving moose which may just tip you over and a creepy cage can fall down and trip you just as you are ready to make a move. The first player to overcome all these obstacles and make it to the end safe and sound, is the winner of the game! This looks awesome and the price is right too. A perfect pressie for Scooby Doo mad kids (and their parents).