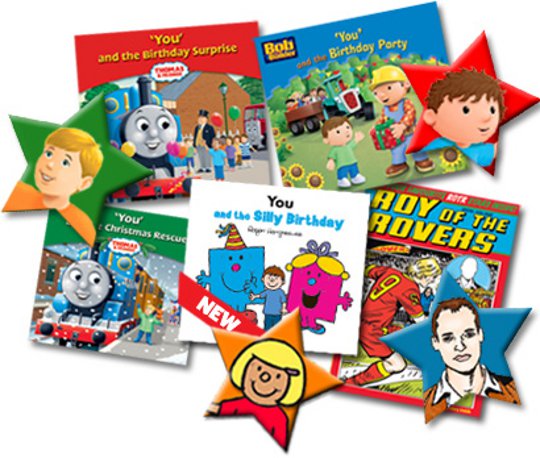 Egmont is a publisher that specialises in children's literature, most of which you'll recognise. Their titles include Thomas the tank Engine, Mr. Men and TinTin. Egmont currently have a 15% off offer on their personalised books, which can be adapted to include not only the recipient's name and that of a friend, but the main character can be tinkered to resemble him or her too.
Make the adventures personal with Egmont books
Discount: 15% Off
Expires: 1 June 2012
Discount Code: U12-POD15D
Some of the books available for personalising are 'You' and the Birthday Surprise (Thomas and Friends), Roy of the Rovers, 'You' and the Silly Birthday Party (Mr Men), 'You' and the Birthday Party (Bob the Builder),  'You' and the Christmas Rescue (Thomas and Friends). Prices for the books are £7.99 and £10.99, so after your discount is applied that's £6.79 and £9.34.
Delivery is free with this offer, although on personalised books it can take up to 14 working days.