Perennial Best Value Collection £19.99 @ Thompson & Morgan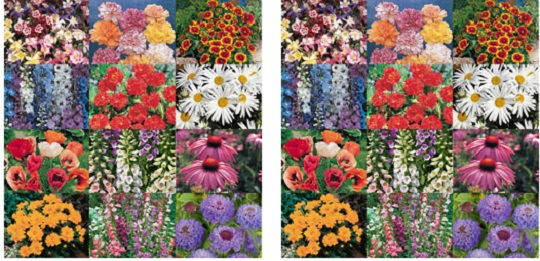 Thompson & Morgan has put their Perennial Best Value collection down from £71.88 to £19.99 which is a whopping saving of £51.89 on this impressive value set. For those of you who love to garden and want to inspire this love in your kids, this is a brilliant saving indeed.
Fill your beds and borders with this bargain collection of herbaceous perennials. Perennial plants bloom year after year, and many can also be cut and brought into the house for beautiful flower arrangements. Height: Up to 1m (39"). Spread: 45cm (18").
The collection includes the ones listed below, plus others, with 72 plug plants with six of each:
Poppy 'Pizzicato' Mixed - Large blooms - 20 per plant!
Digitalis 'Dalmation Mixed' - Well branched, compact, dwarf plants.
Echinacea 'Primadonna' - Unique petals that radiate outwards instead of downwards.
Coreopsis 'Presto' - Neat, compact plants bear semi-double flowers.
Penstemon 'Wedding Bells' - Masses of colourful flower spikes.
Scabiosa 'Blue Jeans' - Attracts bees and butterflies.
Aquilegia 'Swan' Mixed - Longer flowering than other aquilegias.
Geum 'Blazing Sunset' - Prolific, early flowering, fully double flowers.
Carnation 'Ever-blooming' Mixed - Fragrant essentials for sunny borders.
Gaillardia 'Arizona Sun' - Produce a constant display of large flowers.
Delphinium 'Pacific Giants' - Add a dramatic height to borders.
Chrysanthemum 'White Knight' - Daisy-like white flower-heads