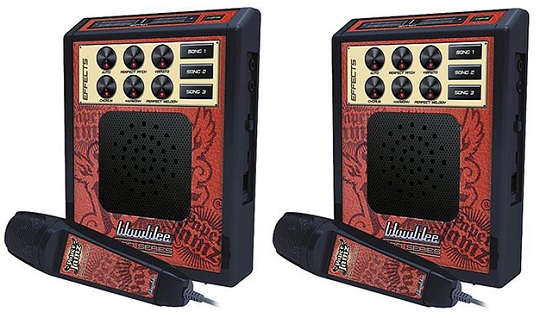 Save a massive 72% or £26.00 on the Paper Jamz Red Pro Series Microphone and Effects Amp from The Works. This cool microphone and amp lets you sing along to your favourite songs and while it normally sells for £35.99 it's now just £9 .99, awesome!
Never miss a beat with the Paper Jamz Pro Series microphone and amp and sing your heart out with five special modes to give you that extra boost. You can add your own track or use the two preloaded tracks and sing along or alone to your favourite songs from your own library.
The microphone and amp have cool features such as pitch perfect to correct your pitch and sound like a pro or chorus and harmony to add extra voices to make you sound like you're part of a group or duet. Melody match analyses and tunes your voice to create a perfect melody and you can try auto-vibrato to add vibrato to your voice.
Whether you're alone or with friends and family you can always guarantee a good time with the Paper Jamz microphone and amp set.