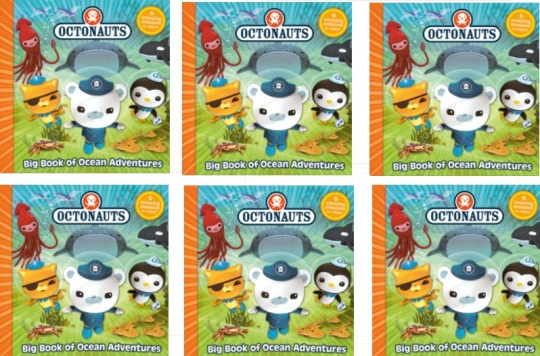 The Big Book of Ocean Adventures is part of the very popular Octonauts series and is down from £14.99 to £3.99 at The Book People. You can also get free delivery using the code below if you haven't already used it before.
The Big Book of Ocean Adventures takes children on a journey through the ocean teaching them all about life on the ocean floor. The Octonauts embark on six exciting missions and encounter some amazing creatures including a shy and retiring Decorator Crab, a Whale Shark and a Giant Squid.
I recognise those creatures so it is entirely likely that these Octonauts adventures are the same as the ones on TV, which I think is a bit poor really. They haven't got very many episodes to start with so it would be nice if the books were at least original stories.
Still, each story is accompanied by a fact file that tells kids all about the different animals that the Octonauts encounter. To get free delivery use the code DEC11FREE.
Thanks to harasmc at HUKD!