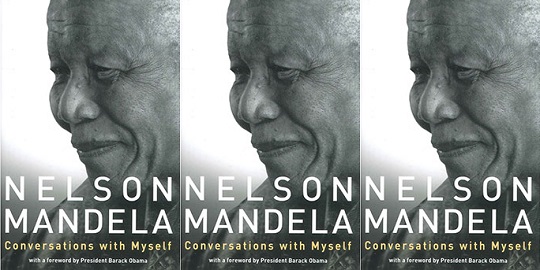 I just love deals like this. Nelson Mandela's Conversations With Myself has a recommended retails value of £25.00 but you can get it at The Works for only £3 .99, that's a completely ridiculous saving of 84%. The book is an intimate journey from the first stirrings of his political conscience to his galvanizing role on the world stage. It's a rare chance to spend time with Nelson Mandela the man, in his own voice: direct, clear and private.
"In real life we deal, not with gods, but with ordinary humans like ourselves: men and women who are full of contradictions, who are stable and fickle, strong and weak, famous and infamous. Nelson Mandela is one of the most inspiring and iconic figures of our age. Now, after a lifetime of taking pen to paper to record thoughts and events, hardships and victories, he has opened his personal archive, which offers an unprecedented insight into his remarkable life."
Go buy a copy for yourself and get to know this remarkable man a little better.