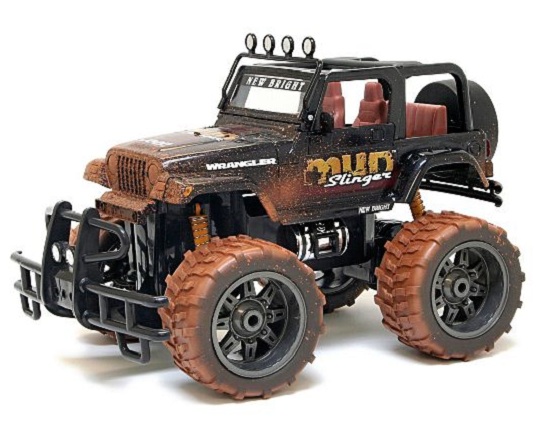 When Debenhams reduced the Mud Slinger Jeep Wrangler from £80.00 to £40.00 it was already a great deal, now they've reduced it even further to £24.00, smashing! You'll be saving £56.00 on a super cool radio controlled jeep.
The full function radio control Jeep is an identical replica of a real, super cool jeep in a 1:10 scale. It has forward, reverse, left and right steering so you can make it go wherever you want it to, whether it's thundering across the rough terrain of the back yard or the lounge carpets. Sorry mums but you know it's going to happen and it'll probably be hubby behind the remote, not the kids!
The features of the jeep include off road tyres on deep dish rims, a hi-rise chassis, front bull bars, independent suspension and a custom paint design with a mud-splatter effect. It's built to go cruising up a mountainside, hard-core. The 9.6v rechargeable battery (charger and battery included) powers this rugged vehicle over most terrain, awesome.
Thanks to AVANTIME at HUKD!