MoshiMoshiKawaii Strawberry Mermaid Moshi £4.05 @ Amazon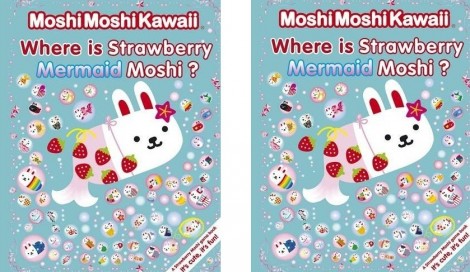 The hit books MoshiMoshiKawaii (check out our review here) are on sale on Amazon at the moment with some being reduced by at least £2. However, this book is down from £5.99 to £4.05 so you save £1.94, a good deal which also comes with free delivery.
The MoshiMoshiKawaii Where is Strawberry Mermaid Moshi? title is all about, er, a mermaid bunny creature thing? Kids have to follow the story while hunting hidden moshi's on the pages. The book is enormous fun, we have it at home, and it will even catch your attention as a parent, I promise.
If you don't fancy the Moshi's you can always nab some of the Hello Kitty books in the same vein as they are also currently on sale. Both are good for helping kids with recall and observation skills and will entertain them on cold, wintery nights.
I've already nabbed some of the others in this series just in time for Christmas.