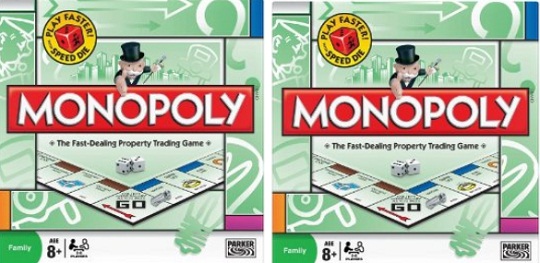 Amazon has reduced the price of the original Monopoly board game from £14.99 to £9.99 and it comes with free delivery. This is a sweet saving of £5 off the original price which is very nice for a great game.
The classic world famous property trading game, possibly the most popular and well-known game in the world, can be yours for under a tenner. How utterly fantabulous. You all know how the game works, right? Take your pieces, spend your money and win the game by crushing your opponents.
The history of the game can be traced back to the early 20th century when the first known design of the game was created by Elizabeth Magie in 1903. From 1906 to the 1930s, a series of board games involving the buying and selling of land were created and by 1934 a game that was much like the Parker Brothers version of Monopoly was released. It's interesting to note that while the latter makes the money, the game had actually been created and developed by a large number of different people.
Thanks to fairycake88 at HUKD!