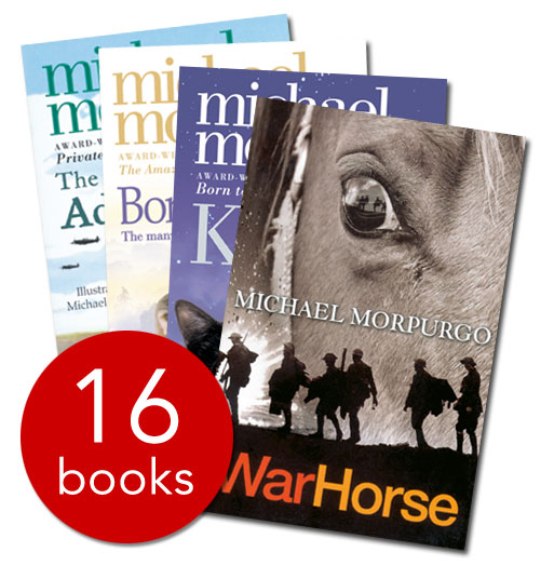 The Book People has reduced the price of the Michael Morpurgo collection from £84.99 to £15.99. This is a saving of £69.00 on a collection of 16 paperback books that promise plenty of excellent reading.
Michael Morpurgo is a Smarties Book Prize and Writer's Guild winner for his books and, if you haven't heard of him before, then you will probably recognise the book War Horse which was recently made into a film by Steven Spielberg.
The books in this collection include Born to Run, The Amazing Story of Adolphus Tips, Toro! Toro!, King of the Cloud Forests, Dear Olly, Escape from Shangri-La, Why the Whales Came, Private Peaceful, Cool!, The Butterfly Lion, Kensuke's Kingdom, Long Way Home, The Wreck of the Zanzibar, Mr Nobody's Eyes, Kaspar –Prince of Cats, and War Horse.
This would make a fantastic gift for a little bookaholic, and parents can enjoy them too. And if you throw in the code TBPFREECHAT you will get free delivery.
Thanks to apesvc3 at HUKD!