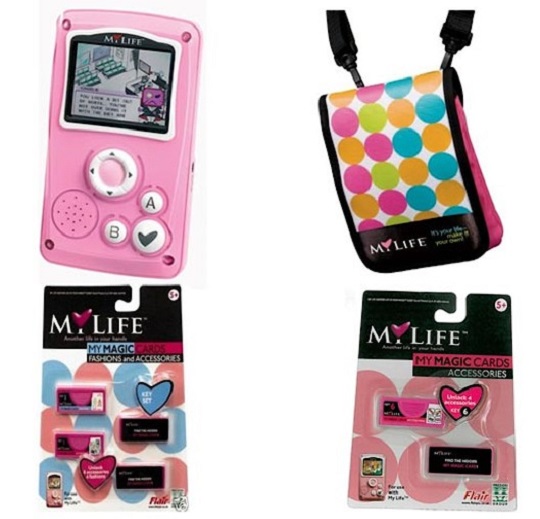 Save a super ridiculous and crazy £65.00 on the My Life Console Value Pack from the Toy Shop. The value pack has everything you need to enter the world of My Life and has been reduced from £74.99 to £9.99, wow!
The My Life Console Value Pack has everything you need to customise your own character in this cool handheld game. You can create your person and choose her look and personality, everything from face shape, eye colour and skin tone to clothes and accessories are all customisable. Then she's ready to become a part of the My Life virtual world and go shopping, meet friends and even keep pets.
This fantastic value set contains everything you'll need to enter the amazing world of My Life. The pack contains the My Life console, My Life fashion bag and six My Magic cards. The My Life console needs three AAA batteries to work, which are not included.
Take advantage of this great deal for all those gaming fans.