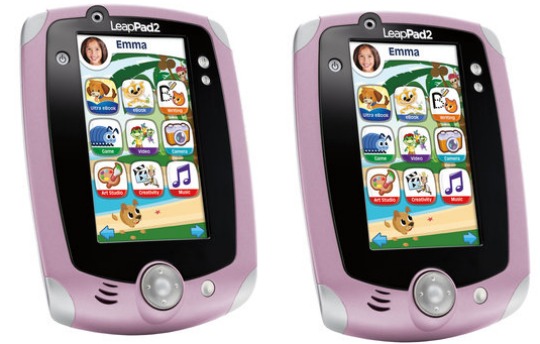 To get a LeapPad2 Explorer for under thirty pound is great! Nip over to Toys R Us and you will find one for just £29.99 just now. Only pink works with coupon code BIRTHDAY9. Add something cheap like this Bouncy ball* for 96p to get your order over the £30 mark, so you can use the coupon code. Your order will then have £5 deducted and you will only have to pay £25.95 altogether.
The LeapPad2 Explorer seems to be the tablet choice of many parents, for a first tablet. It has a 5" touchscreen and two megapixel front and back camera, , 4GB of memory, five pre-programmed apps and lots more.
Here's what Toys R Us say it's capable of:
Draws from more than 2500 skills in subjects like reading, art, music, language and culture, science, geography, mathematics, health and more. LeapPad2 automatically adjusts the learning to each and every child, asking more challenging questions as children's skills develop. Progress is remembered from game to game so the learning and fun keep moving forward! Parents can connect to the free, online LeapFrog Learning Path to see specific details of their child's learning progress and share achievements and artwork with family and friends.
You can only order it for delivery if you want to use the coupon code BIRTHDAY9. Grab yours now!