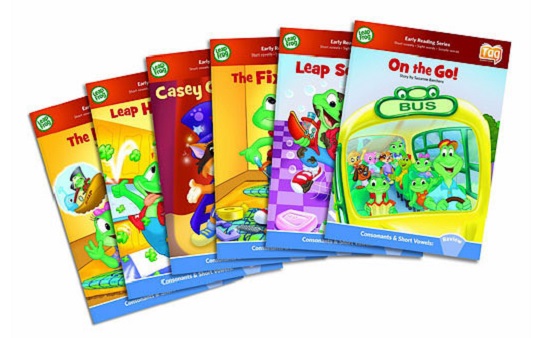 Get your little ones reading as early as possible with the first set of the LeapFrog Tag Learn To Read Phonics books from the Toy Shop. This set focuses on short vowels and has been reduced from £25.00 to £12.50 so you'll be saving 50%, smashing.
Help your little ones to kick start their reading skills with set one of the LeapFrog Tag Learn To Read Books. Kids aged four and up will love learning to read with these six short story books, all they need to do is use the Tag reader which is sold separately to bring the fun and entertaining stories to life.
This fantastic set introduces short vowels, phonics skills, sight words and rhyming. Each book has three learning modes; spell it where kids touch the letters to hear how words are spelt, say it where they touch a word to hear it read out loud and sound it where they touch letters to hear them sounded out, What better and easier way to learn?