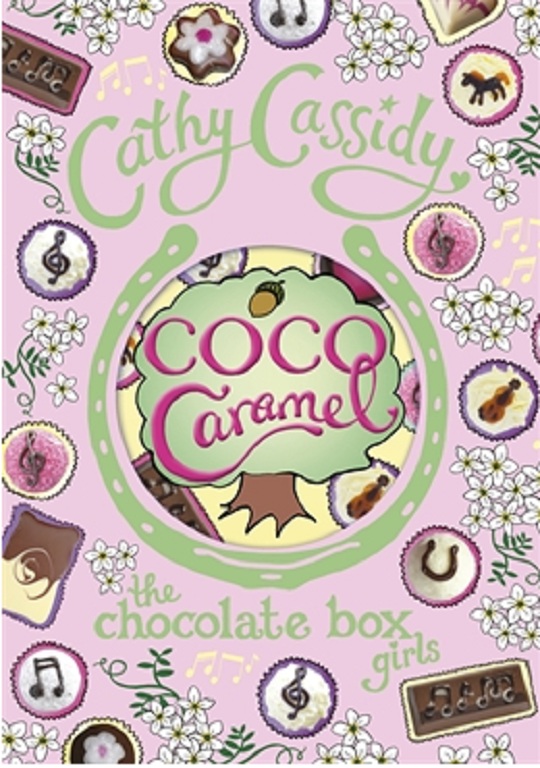 Puffin Book Club are offering the latest book in the delicious Chocolate Box Girls series for just £12.99. Coco Caramel is the sequel to Cherry Crush, Marshmallow Skye and Summer's Dream, from best-selling girls' favourite, Cathy Cassidy. UK delivery is free and you should get your hardcover book within tweo to three days
Recommended for girls aged eight to twelve, Coco Caramel  is the story of Coco, the youngest of the Tanberry sisters but she's as headstrong as any of them. Coco is crazy about animals and loves her riding lessons. When Caramel, her favourite pony at the stables, is sold, Coco scopes out the new owner - and she's not happy about what she discovers. With big sister Honey going off at the deep end and Summer only just recovering from her eating disorder, there's no-one at Tanglewood to help Coco out. Can Coco save Caramel alone - or will a new friend help her?
This story is the perfect next step for fans of Jacqueline Wilson, by the bestselling author of Scarlett, Dizzy,Angel Cake and Ginger Snaps.