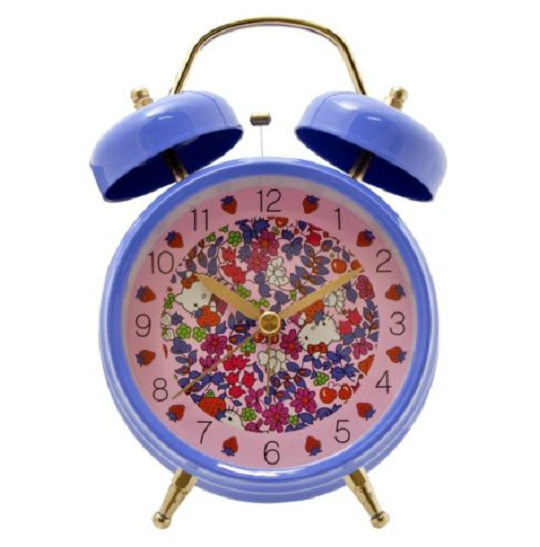 Save £7.00 on this adorable Hello Kitty Clock from Boots. Shaped like a good old fashioned alarm clock (I suppose I should use the term "vintage") it is available from Boots at £7.00, half the original price of £14.00.
My niece currently loves everything Hello Kitty so whenever I see any great deals on Hello Kitty stuff I'm so tempted to buy it. I think my sister would kill me though; she's trying to get her out of the Hello Kitty phase before her entire house looks like a Hello Kitty store.  I still think this clock is really cute though.
The purple metal alarm clock has a pink face printed with a purple, red and green Hello Kitty flower design and has a pretty gold handle and feet. Use it to tell the time, or set your alarm to get up in the morning by winding the knobs on the back. Wake up to that familiar ring-a-ling and Hello Kitty.