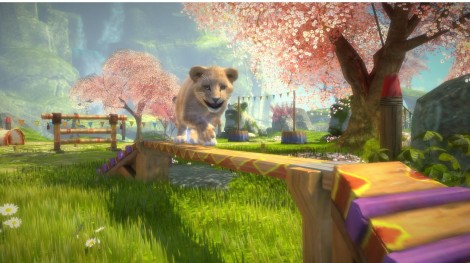 If you haven't got a kinect for your Xbox 360 yet, then now is the time to do so. This device is something of a stroke of genius and the titles that are coming out to support it are ace. Probably the most well known of these is Kinectimals which usually costs around £40 but is now only £12.99 on Amazon.
Kinectimals invites children, their parents and animal lovers of all ages to build lasting friendships with some of the cutest creatures in the world. Just like real pets, Kinectimals will come running when they hear your voice, respond to commands like "roll over" and "play dead" and purr with joy when you scratch them behind their ears.
This game is dead cute and I've totally bought the game at this low price. There are some other outlets that have the game for slightly less, but they either charge for postage (taking the price to higher than this) or they are out of stock. A great deal for fans of gaming fun with the family!
Thanks to Neovec at HUKD!