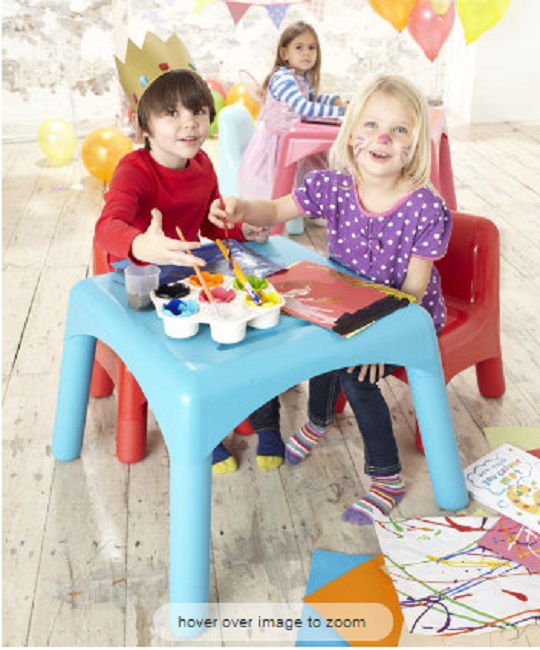 Tired of trying to get rid of paint and (worse!) glitter off your kitchen table after your Mini Picassos have produced a masterpiece? Then get them their own little plastic table to get creative on. Available at Mothercare, this table has been reduced from £25 to £20 so you can spend the £5 you save on something to get your kids' creative juices flowing!
This lightweight, easy-to-move blue plastic table is ideal for your child to sit at and do crafts or even eat their snack at. With dimensions of 57cm high x 37.5cm in length x 37.5cm wide, its suitable for kids from 2 years old. It comes flat-packed and even I (who cant even knock a nail into a wall straight), can slot the four plastic legs on to the table and it's assembled in under two minutes.
The table surface is slightly textured to stop paper from sliding around, giving your child a good surface for drawing, colouring, painting and building jigsaws. Mothercare also offer co-ordinating chairs in a variety of colours which are sold separately. If you order online you'll be charged a delivery fee of £2.95 so why not pop into your closest Mothercare and get a table and chair set and say goodbye to paint stained eating surfaces forever!