Jacqueline Wilson 10 Book Box Set £9.99 @ The Works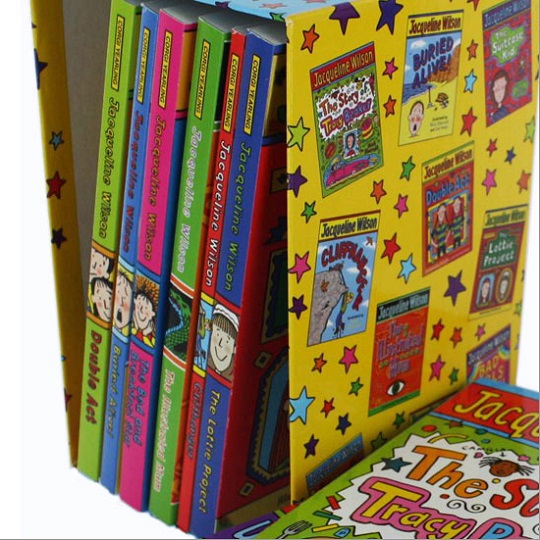 This is a superb deal for anyone who wants to get their kids into the wonderful world of reading. The Jacqueline Wilson 10 book box set usually retails for around £59.90 but it has been reduced heavily to only £9.99. That's nearly a saving of £50!
The highly acclaimed and hugely popular Jacqueline Wilson has won the Children's Book of the Year, the Guardian Children's Fiction Prize, the Smarties Prize and the Children's Book Award. She clearly knows her writing stuff!
In this 10 book set you get her funniest and most exciting books that are absolutely perfect reading material for young minds. You get the story of Tracy Beaker, Bad Girls, The Dare Game, The Lottie Project, Cliffhanger, The Illustrated Mum, The Bed and Breakfast Star, Buried Alive, Double Act and The Suitcase Kid. Enjoy!
Thanks to 12345678 at HUKD!