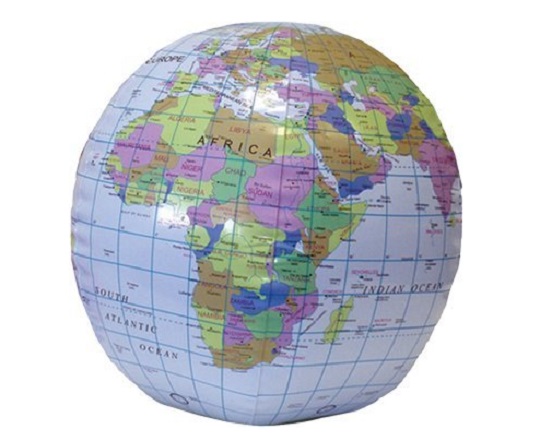 Teach your kids all about the world and all the amazing continents, countries and cities in it with the Inflatable World Globe for Amazon. The normally retails for around £4.99 but you can get it on Amazon for £1.17 at the moment so you'll be saving a lovely £3.82 or 77%.
I love globes; I've always found it so cool to just sit with one and pick out fun sounding places, look at what the capitals of countries are and look at where rivers and mountain ranges run. As a kid I remember my brother having one. It was one of those old ones with a stand and I think even a light bulb in the middle if I remember correctly. It was so much fun to spin it round, randomly stick your finger on a place and then make up stories about visiting that place and the adventures we'd have.
The inflatable globe from Amazon is an educational and fun decoration for your kid's rooms. They can hang it up and have their very own floating globe for new adventures and discoveries. The globe is 24cm in diameter (32'' circumference).