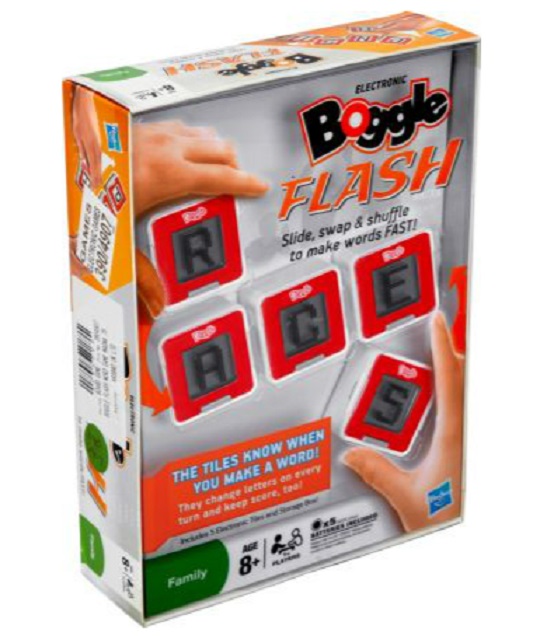 Get the latest version of an old favourite for £12.99 from Argos. Boggle is an awesome game in which you make words from the letters that come up. In this great new version the game keeps your score for you and changes the letters. You can get Hasbro Boggle Flash at £4.00 off, it was originally £16.99.
You can either play alone or with friends, this fantastic slide and shuffle word game will keep you entertained for hours. Boogle Flash is an amazing play experience that you won't want to put down once you get your hands on it. It's a great way to challenge and expand your vocabulary.
What you do is line up the tile cubes, press go and race to find as many words as possible from the letters shown in 90 seconds. The tiles know when you make a word, the Boggle Flash keeps your score and changes letters with every turn. Kids over the age of eight can enjoy playing with friends or the rest of the family, it's great fun for all ages!