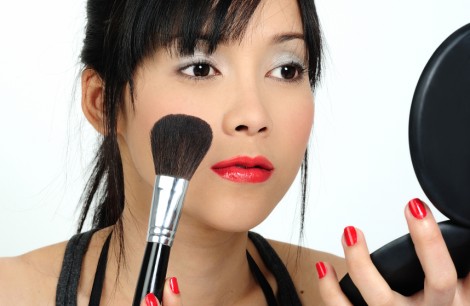 I've always wanted to be a yummy mummy. Not necessarily a skinny Posh-a-like, but rather to look more shiny and polished than the scruffy wild woman of Borneo that I currently resemble around 90% of the time.
When you've just had a baby, or are racing about after an energetic tot or preschooler, you can end up letting things slide and it isn't great for the self esteem. Certainly not for mine. There is something disheartening about adding bristling eyebrows and dry skin to the wibbly belly and extra hip poundage that motherhood has bestowed upon me.

It was while I was chatting to a bunch of mothers at a toddler group that I realised most of us would love to know how to be a little more groomed and sparkly, without having to spend a fortune on accessories or spend hours in front of the mirror. Hours we just don't have. 
So, here comes some brilliant advice from yummy mummies that I stalked into submission, and I hope that these ideas revolutionise the way you feel.
The Freebie
If your make-up kit hasn't been updated for years and is either growing a strange lifeform on the side of the bottle, or is just the same-old, same-old, then why not get yourself some free samples. These are a brilliant way of trying out new ideas and colours, of changing your usual palette to something more daring, and doing it all for free.

We try to include as many of these freebies as possible each week on PlayPennies but here are a few extras for your enjoyment.
Maybelline are giving away 1000 The Falsies Mascaras and all you need to do is fill in the form and see if you're a lucky winner.
If you want to add a weight loss product to your new you, then Pure Hoodia are giving away samples of their product for you to try out. You may have to pay for P&P though.
Rimmel seem to be on a roll with giveaways lately so it's a good idea to register with them and enter into their regular make-up competitions. They always give away free samples and there are no obligations.
Chanel are offering a trial size sample of their new Inimitable mascara. Just fill out your details, print out the invite and take it to an approved Chanel stockist.
The Club

Joining an online beauty club is a fantastic way of getting free surprises in the post every so often. In some cases, you can even register to test out samples for companies, as long as you are responsible enough to send them the feedback they need.
I've found a couple of the really good ones and listed them here for you:
Join the L'Oreal panel and stand in line to get all sorts of fabulous freebies and opportunities. Every other month they select 10 people from their lists to review a new product that's hot off the factory line. You can either join their photo panel or their video panel, it's up to you.
Montagne Jeunesse offer you a very similar deal to L'Oreal in that they ask you to join their panel and then randomly selected humans will receive products that are in development. However, when you complete the questionnaire, they will send you a bundle of free stuff to start you off, and you can enter their monthly free hamper prize draw.
The Debenhams Beauty Club card gives you points and gets you all sorts of VIP extras at Debenhams. The site lists all upcoming special offers with dates and details so you can instantly see if this tempts you just a little bit.
The Expert Advice

Hopefully you're starting to amass quite a collection of goodies on your make-up table now but if you haven't done the make-up routine for a while you may be out of touch on the latest techniques. Don't fret, and definitely do not go out with the make-up that you learned to apply in the 80s. Seriously...
There are several websites that offer free make-up tutorials that will take you through different looks for day, evening and glam. They are created by professionals, and by many of the big name companies themselves, and they are brilliantly helpful.
BarryM is one such site. Here you will find how to get anything from Lady Gaga Telephone nails to Sparkly Gold Party Eyes.
Bobbie Brown lets you ask questions of make-up experts by using their online form. You fill in the important bits, let them know your issue, and one of their resident geniuses will get back to you.
E.L.F – designed to make a yummy mummy out of a scummy mummy for only £9 they have loads of products and ideas and each product comes with some advice on how to apply it. The are firm believers in getting you to look fantastic as quickly as possible – perfect for the busy mum.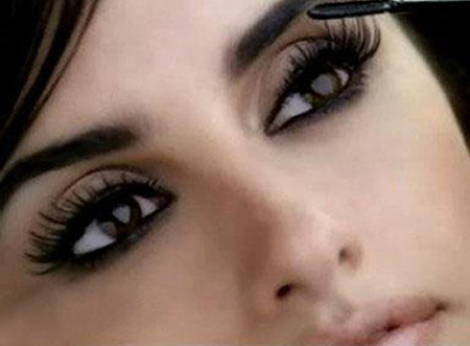 So there you have it. Some brilliant ideas by some brilliant mums that will hopefully get you excited about wearing make-up every day, or get you some fantastic extras for your collection. Let me know how you get on and if you have any recommendations I may have missed.