Glastonbury kicked off the festival season with a hot and sweaty bang last weekend and the next two months are packed with all sorts of delicious festivals. So why aren't you getting your tickets and setting off? Festivals are not the exclusive domain of the wild and woolly singles who can party all night and sleep all day, parents and children are becoming more and more looked after and I've tracked down some of the best places for you to be this season...
So, stop staring mournfully after the mad friends waving cheerfully goodbye to you as they pootle off to some or other festival, and get your camping kit sorted out. I'm hoping that, by the end of this article, you'll have already started booking your tickets.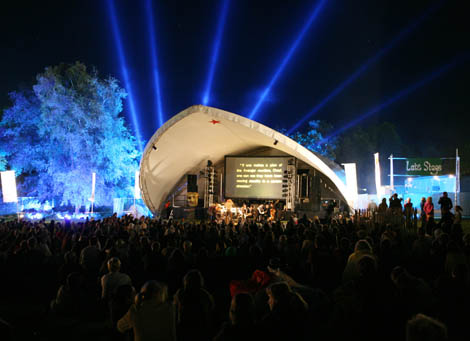 Dates: 15 July to 18 July
Location: Henham Park, Southwold, Sunrise Coast, Suffolk
The Latitude Festival consists of more than just music and bands. Here you'll also uncover theatre, art, comedy, cabaret, poetry, politics, dance and literature. It caters for all tastes and prices range for £100 for a weekend pass.  Currently you can only book places through Viagogo  as all other tickets are already sold out.
There are a ton of bands like Florence and the Machine, Sweet Billy Pilgrim and The Temper Trap playing at the main arena, and literally more acts than I can name without falling over. To see a complete list click here.
The Children's Arena has books, art, music and theatre that encourages kids to get in on the action and have fun. There are even drama workshops and an insect circus. Plus, the addiction of Glee Club has hit the festivals with Latitude hosting their very first Glee Club. Awesome stuff for the kids.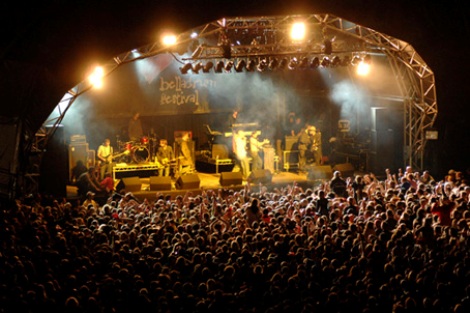 Dates: 06 to 07 August
Location: Phoineas by Beauty, Invernesshire
Featuring bands such as Amy Macdonald, Badly Drawn Boy, The Levellers, Twin Atlantic and tons more, this Scottish festival has loads on for the kids. Pre-booked tickets cost £85 with children under 12 going for free. If you buy at the gate you'll pay £95 per adult. The price includes parking and camping from 1pm on Thursday 05 to 1pm on Sunday 08 August.
Kids get to enjoy theatre and music workshops, painting, construction using recycled materials and, wait for it, sumo wrestling. The organisers really do want families to feel utterly welcome and have even set aside a quieter area for families to camp in.
Dates: 20 to 22 August
Location: Glanusk Park, Brecon Beacons
Sadly this festival is already sold out for 2010 but there is hope for those of you desperate to enjoy this stunning folk festival. However, all is not lost as they have set up a forum for swappers and exchanges that seems to have quite a few tickets available on it at the moment.
For kids the festival is a complete charmer. The layout of the arena means that parents and children won't have to stay squished at the back of a huge crowd, but rather they can look down on the bands in a natural arena.
We managed to get a quick quote from Fiona Stewart, managing director, "Green Man is a family run festival that focuses on creating a family experience. As I have had a child myself I understand the importance of creating a festival that can appeal to the whole family, even our artists bring their children along to the festival. In fact last year Jarvis Cocker brought his kids along! Our festival is also renowned for being very safe – we are the only festival which has never had to have police on site, for example."
There is a walled garden that forms the designated children's area that includes entertainment and workshops for the kids. The actual activities on offer are to be announced closer to the time so keep a beady eye on the site. You will also enjoy a designated family camping area and they have provided taps and toilets for kids that are super clean too.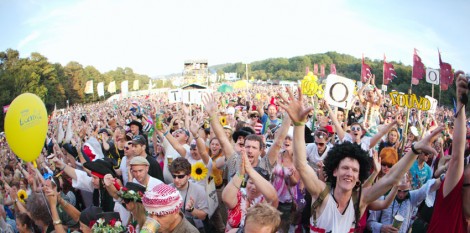 Date: 31 July to 01 August
Location: Lulworth Castle, Dorset
This festival was designed especially for families and so is the Dream Spot For Parents this summer festival season. If I am honest, this particular festival is the one that has completely blown me away. There is so much on and kids will absolutely die with delight.
Parents can enjoy a trip down memory lane with bands like Madness, The Human League and Calvin Harris. Kids will faint with joy at the sight of Mr Tumble and the Magic Meadow, the Dingly Dell trail, and the fairy tale fancy dress theme.
Frankly I am salivating as I write this! The tickets sit at around £155 for adults with kids under 11 going for free. The only down side is that you have to book through Ticketline and they whack on a £10 charge per ticket, which only serves to irritate me. A family of four, with the kids under 11, will cost you £324.
Boutique Babysitting are a new service that offers supervised kids clubs at festivals. All the staff are fully qualified, experienced and CRB checked and they offer these services at Latitude, Camp Bestival, The Big Chill, The Green Man, and Serenata. During the day they have all sorts of activities for the kids and they will even take them at night so you can go and enjoy a band or two before picking them up.
They cost £12 an hour, which is expensive but well worth every penny in fun and relaxation. I think this is a genius idea and predict that more people will soon spring up in competition.