Fabulous Freebie: 11,000 Free eBooks @ The Book Depository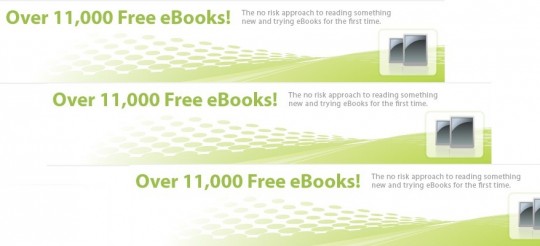 I love books. I utterly adore them, and I don't care what format they are in. Be they eBook, PDF, onscreen or scrummy smelling paper classic, a book is a treasure. So, this freebie made me tingle and should, I hope, do the same for you. Here lies 11,000 free books. For you. For free.
The books on offer at the Book Depository come in the PDF format so you can read them pretty much on any device you want. Even your tablet, phone or PC. You also have an impressive array of books to choose from although you won't be getting the new releases here.
No, instead you will find luscious classics that drip fond memories, great grammar and excellent spelling. You will find Kahlil Gibran, Nahum Tate, H.P. Lovecraft (awesome), Mary Robinson, Tennyson and plenty more. There are 13702 results under the 11,000 free ebooks title on the site so you will have more than enough too choose from.
Thank goodness they offer a tailored search to help you narrow the list down, otherwise you could be leafing through the pages (sorry) for days…