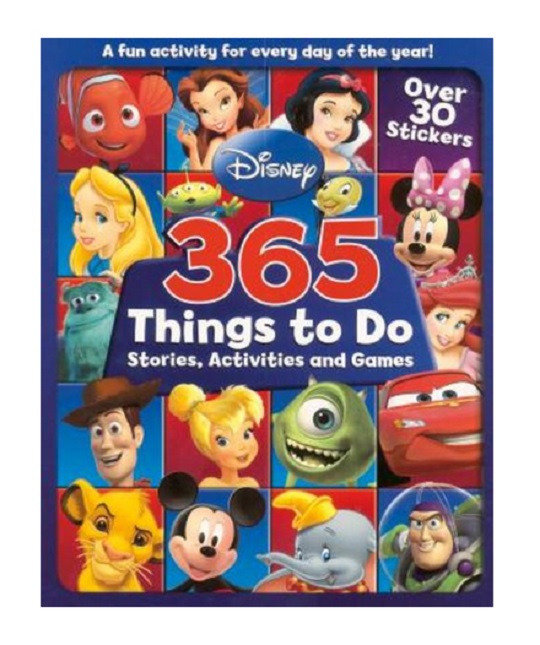 Get activities for the kids to do 365 days of the year from Red House. The Disney 365 Activities book normally retails for £9.99 but you can get it from Red House for £3.99, that's a saving of £6.00, lovely.
All your child's favourite Disney and Disney-Pixar characters are featured in this fantastic bumper activity book. With 365 engaging activities including games, short stories, puzzles and stickers, boys and girls alike will love working their way through each page. The book stars many of the ever-popular Disney characters, from the classic Mickey Mouse to those in modern movie hits like Finding Nemo.
The tasks will help to improve your child's reading skills along with observational, pen-holding and coordination skills and much more. The activity book will also keep their little hands (and brains) busy every day for a whole year.
Okay, so it may not last the WHOLE year but it'll be great for the summer holidays or even dull weekends when you're struggling to find things for the kids to do.