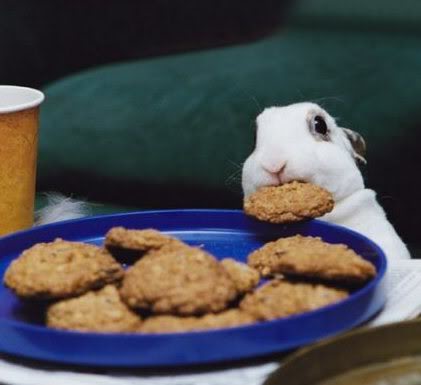 In spite of my glee over the weekend, spring has not arrived. No, it merely gave us a hint of warmth and then disappeared again, much to my annoyance. As a result I've been in the kitchen cooking away with my tot and this set is the perfect complement to chilly day cooking.
So yes, down from £7.50 to only £3.50 at Marks & Spencer this is an adorable set that will bring your cookie making to life. I remember the old battered metal set I had as a kid when I used to make cakes with my mom, so I'm filled with fond nostalgia as I snap up this set.
These stencils don't have sharp edges, so they are perfect for all ages, and you get four different cutters. The set also includes cookie mix and a red icing pen and the cutters are in the shapes of a rabbit, butterfly, teddy bear and a duck.
Simply adorable, yummy to eat and loads of fun to make, these are a brilliant addition to the pack of deals we've discovered for our month of Crafty Parents.
Thanks to ramnee at HUKD!