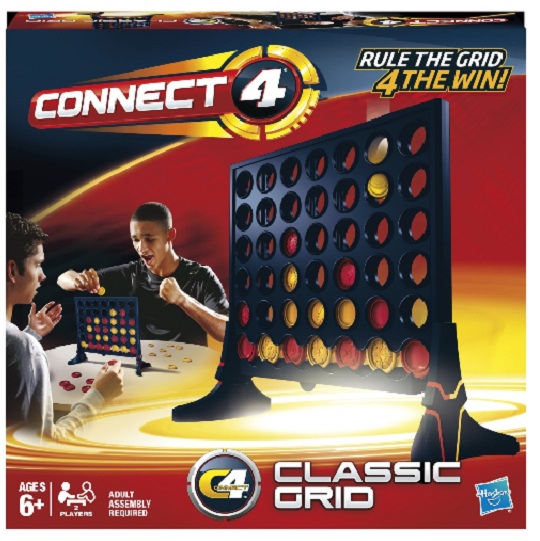 Save £3.35 (34%) on the old classic Connect Four game. The recommended retail price of £9.99 but the game has been reduced to £6.64 by Amazon. Amazon also offers FREE delivery in the UK with Super Saver Delivery.
I clearly remember having a Connect Four set as a kid. The chips or disks were blue and yellow and I loved playing the game. I would insist on taking it with on holidays and spend hours trying to beat the rest of the family. I don't think anyone in the family except me was disappointed when one of the legs that helped it to stand up eventually broke!
The classic game tests your ability to be one step ahead of your opponent. What you do is drop your kwods (apparently that's what they're called – sounds rude if you ask me) into the grid to start the fun. The first to connect four wins. There's even a built in release to start the game over, neat, I'm sure mine you had to turn upside down and shake them out.
Thanks to hsg @ HUKD!