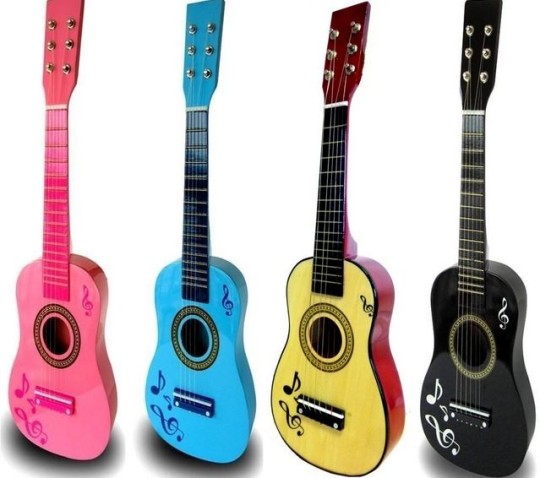 These cute children's wooden acoustic guitars are £9.99 delivered at eBay at the moment. They are available in black, blue, pink and neutral. These same guitars are available for £12.99 on Amazon, where they get generally good reviews.
These are CHILDREN'S guitars, so don't expect a full sized guitar to arrive! They come boxed and with six strings. They also have a pretty, musical design on the body work.
Reviewers say they are really value for money, and that the children love them, although some complain about the strings and the ability to tune it. I think the lesson here is that it's a toy guitar, rather than the one that's going to turn your toddler into a musical maestro - it's not a bad way to establish if they're really interested though, and it's better than a drum kit!
Thanks to oUkTuRkEyIII and jigger1 at HUKD