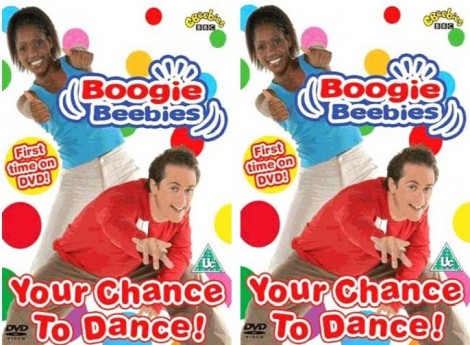 Boogie Beebies has been marked down from the usual price of £4.99 to only £2.49 including free delivery from Play.com. Although if you dislike Play you can nab the DVD of Boogie Beebies from Amazon for the same price right now.
The Boogie Beebies DVD includes animated menus, selected scenes, highlights from other programmes on CBeebies and a weblink to more content. You also get seven different Boogie Beebie dances – one for every day of the week.
Parents may find Boogie Beebies to be a bit, well, weird. I know I find it strangely compelling and my kids love it. This is the first ever Boogie Beebies DVD apparently and so if your kids love it, it is a good time to get it when the price is this low and both stores offer free delivery.
You can enjoy songs like Dig It, Ocean Motion, Go Go Mango, Space Walking and more. Go on, get your Boogie Beebies fix today. Hahah!
Thanks to lucerysmum at HUKD!