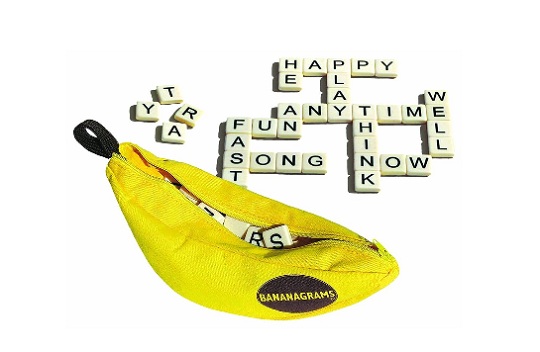 Save £3.02 (20%) on the Bananagrams game and get FREE delivery in the UK with Super Saver Delivery. Amazon has discounted this cool and educational game from £14.99 to £11.97 for bags of banana fun while at the same time teaching kids words and helping them with their spelling.
This is really cool game and great for rainy days or to take away on holiday with the family. It is a word game that you can play anywhere and doesn't need a board, pencil or paper, super easy. The game can be played in as little as five minutes so you won't have to worry about it taking hours like some other board games. It will be a lot easier to keep everyone's attention focused on the game.
It's the perfect gift for crossword and word game lovers and great as an educational game for kids. The best part is that the tiles with letters on them come in a banana shaped pouch, love it!