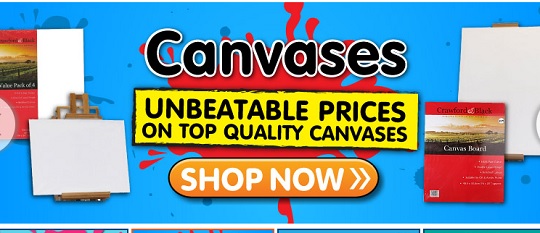 The Works is having another sale. This time there are a bunch of special offers on arts and crafts and, I'm not going to lie, they look amazing. You can get up to 80% off on selected art sets and then the crafts section has its own little flurry of offers. Read on to find out more…
The art section has deals like the Complete Colouring & Sketch Studio for £9.99. There is also the 134 piece artist premier sketching and drawing set for £69.99 with a saving of £40 off the usual RRP of £109.99. And the lovely 27 piece acrylic easel art set that's on sale for £29.99 instead of £54.99.
In the crafts section you can get art materials in the 4 for £10 deal, discount canvases, 10% off when you buy modelling clay at only £3.99 each (you need to buy five), and if you buy 10 yarns, you get the cheapest for free. So off you go and happy crafting!