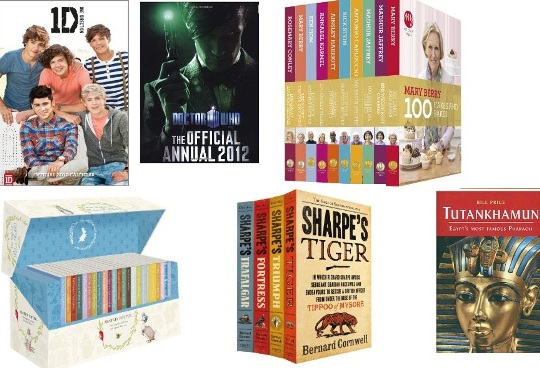 I haven't been paying much attention to the sales if I am honest. I've had that horrible bug that's been going around and have been more interested in my blanket than my bank account. Today it all changed as I zoomed about the net with glee and uncovered an entire section on Amazon for clearance books!
The clearance books include a whack of 2012 annuals (as is pretty expected, really) which run the gamut from £1.59 in price and up. Almost all of them have been reduced by more than 60%. You will find the Doctor Who, Jacqueline Wilson, Beano, Match of the Day, Merlin, Official Manchester United, Club Penguin, Family Guy and Ben & Holly annuals in the clearance sale.
There are also calendars from the likes of One Direction and JLS, and a ton of ace books for parents to enjoy too. I am eyeballing the My Kitchen Table gift pack that's down from £79.99 to only £19.99 and the Skullduggery Pleasant collection (for my niece), that is down to £9.99.
There are some fantastic savings here so take a look and enjoy…