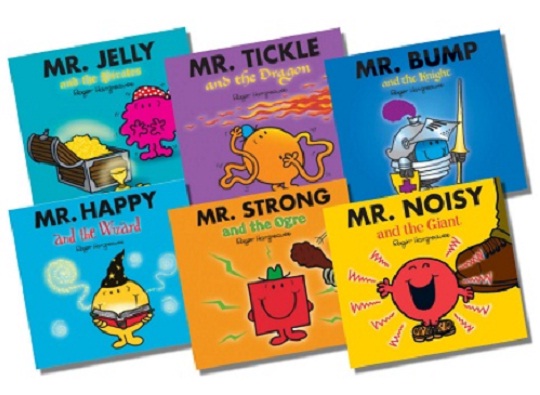 This is an ace deal for six fantabulous Mr Men books that have awesome glittery covers. Down to £7.99 for the entire collection, you are saving £9.95 off the usual price with a 55% discount. How tasty.
These Mr Men Glitter books include titles like Mr Strong and the Ogres, Mr Noisy and the Giant, Mr Happy and the Wizard, and Mr Tickle and the Dragon. The sparkly covers are not all that's cool about these - the stories are actually rather good and my daughter loves them. Yeah, we won these last year and they are a staple diet at night time reading sessions.
These would make a great gift idea for kids and are a great way to encourage your little ones to start reading. The covers are beautifully presented and kids just love a good sparkle. You will have to pay £2.99 P&P on top of the price and delivery can take between three and 14 working days.