50% Off Kids Magazine Pocket World @ Little Bird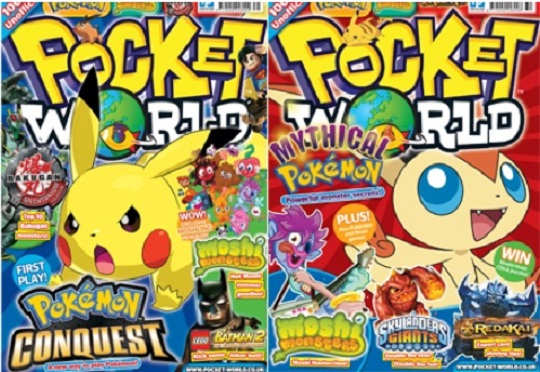 Little Bird has just launched another lovely deal where you get 50% off a subscription to Pocket World magazine. You can choose between either a one year or six month subscription and the magazine price has dropped by 50%.
The cost of the magazine subscription is £13 for six months, £26 for a year and in both cases the savings are very tasty indeed. The magazine, Pocket World, delivers fun and interactive content on monster brands such as Pokemon, Moshi Monsters, Bakugan, Beyblade and more.
The magazine is suitable for both girls and boys – albeit in the older market of at least six years and up – and thirteen issues are published every year. You get cool free gifts with every issue and there is absolutely no charge for P&P, which is very nice indeed.
The voucher to get 50% off Pocket World magazine is valid until 01 November 2012.