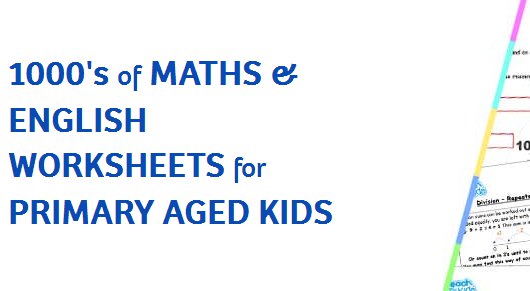 Teach My Kids are offering a 10% discount on an annual subscription of Maths and English worksheets. To claim the offer, you need to use the discount code below. The regular price at the moment is £14.99 for a year's subscription, so with the code below you'll pay just £13.49.
Click here to claim 10% off from Teach My Kids using the codes below*
Discount: 10% off annual subscription
Expires: 31 August 2014
DiscountCode: BACKTOSCHOOL10
At just over £1.10 a month, you will have access to worksheet based on the National Curriculum. These have been devised by an experienced teacher. The worksheets have been organised to save parents time and help children make progress throughout the school year. Flexibility has been built in to allow your child to follow topics as they are covered at your child's teacher at school.
You will be able to choose the year you require, and off you go. There's also a free trial if you want to see if it's for you first.
For this and other discounts codes from Teach My Kids as they come up, have a look at our voucher page.