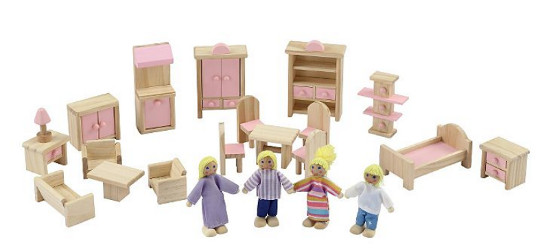 Asda have a set of doll house furniture available for £12 instead of £24. Thing is, it's available to order now, but it won't be dispatched till the 15th, so don't buy it if you need it next week.
We had a doll house for my daughter's third birthday, but in the end she received so many presents, we actually decided to keep it till Christmas. It doesn't have much by way of furniture though, so this deal sounds great to me!
It is a little confusing, however, because reading some of the reviews you may or may not receive the actual dolls with the set, depending on whether you receive this year's, or last year's, stock. The description says that mum, dad and two kids are fully poseable to offer more playing options, which does rather make it sound like you'll be getting the dolls too!
Whatever you get though, it's twice the value at £12 than it would be at £24.
Thanks to Sq2012 at HUKD