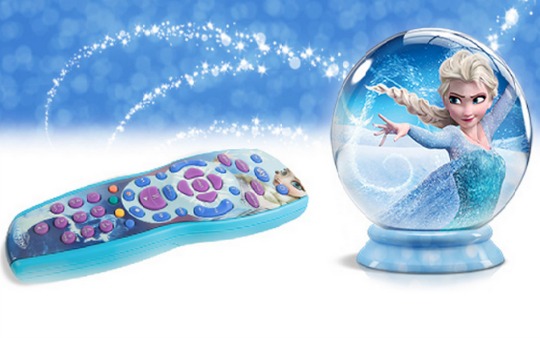 If you are the ultimate Disney Frozen fan then you might already have this baby. If you don't then you are probably mega excited right now. Head over to Sky.com and you can buy the Official Disney Frozen Sky Remote Control for £24.99 delivered. This is around the price you'd normally pay for an official Sky remote control. So, if you have lost yours recently then you just have to get one of these.
I might buy one myself, it may just stop my boys and other half from hogging the remote control all of the time. It's pretty girly, and I don't think they will be as keen to sit clinging to this.
It's laid out just like your normal Sky Remote Control but is an icy blue colour, with blue and purple buttons. Over the top of the remote is a motif of Elsa.
This remote control would be great if your little one has Sky in their room. You could treat them to a fancy remote control, perhaps they would look after it better!
Delivery is completely FREE on ANY of the remote controls on Sky.com.