Frozen Party For 8/16 £13.75/£19.75 @ Tesco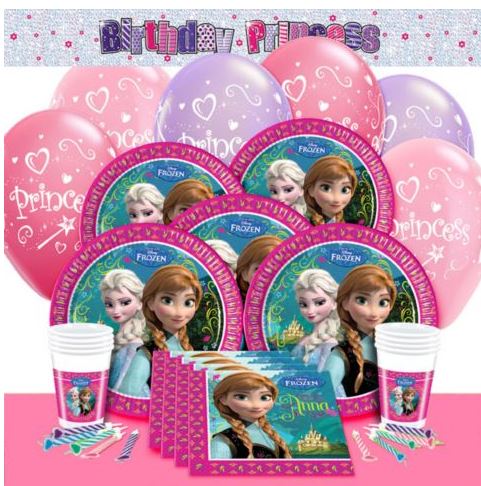 For all you little Frozen fans, Tesco has a great offer on a party set for 8 and another for 16. They've reduced these from £20.10 to £14.02 and now down to £13.75 and the other from £26.34 to £20.26 and now to £19.75. Free Click and Collect as always, or £3 delivery to your door.  There are a few other stores that sell similar packages, but I though these were superior for a few reasons.
Well, in the sets you'll find eight or sixteen paper plates and cups, 20 napkins a plastic tablecloth, and six 11' Latex Balloons, a banner and 8 candles.
I did also find a similar set at Kids Party Shop for £9.49, excluding the balloons, banners or candles, but that also had £3.99 delivery, so the Tesco offer strikes me as better, especially if you can click and collect.
Add a few upside down icecream cones as a castle cake, buy the sound track and you're the hippest mum on the street.