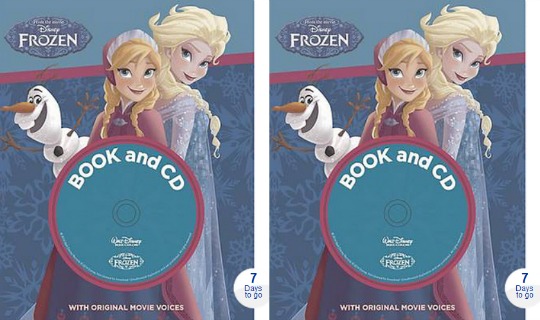 Updated : Looks like delivery is no longer free from Asda Direct.
Released 7 days from today, the Frozen book and CD is £4 from Asda Direct. Although Amazon have price matched, you do have to pay for delivery there, unless you have Amazon Prime, so Asda looks like the best option. The RRP is £5.99, so you're saving 33% already and who knows what will happen price wise when it's actually released.
There isn't actually a lot of information on either website about this, although we do know the book is hardback and 32 pages long. The CD, features "original movie stars voices, thrilling sound effects and word-for-word narration" – could be good to keep little ones amused in the car, if the adults can take it of course!
Either way, this set looks like a great price for £4 delivered, think your little Frozen fan would like it as a stocking filler?